Release of ATS CM4D v20.4
ATS International B.V.
is pleased to announce the release of ATS CM4D v20.4.
Chart Shading for Limit Lines
Styles for Chart or Graph plot space lines have been enhanced to allow you to alter the appearance of the space between limit lines. This new style can help you to identify the Spec Limits of the chart at a glance, particularly in the Array Sheet of large reports where the annotation can appear quite small on the screen. Instead of only having lines to indicate spec limits, you can now apply a brush style that fills the space between the lines (or, in the case of unilateral spec limits, from the line to the edge of the plot space).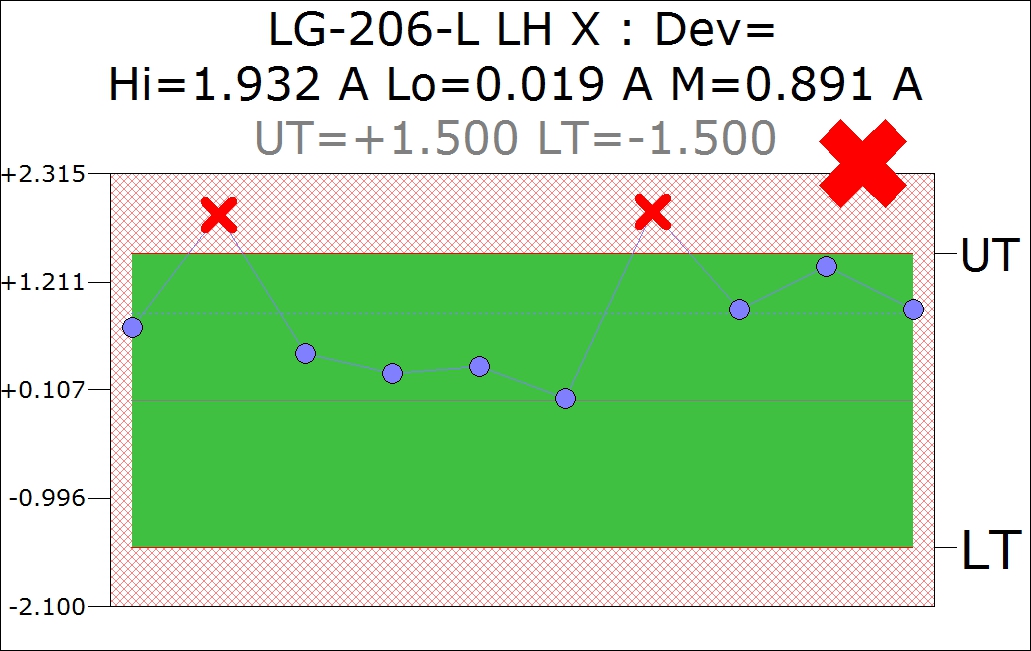 Benchmark Graph Performance
The performance of Chart and Graph annotation in CM4D has been improved. The most noticeable performance increase is with Benchmark graphs. In addition to the general performance improvement, Benchmark graphs can use a new Resolve option for Scores that can potentially decrease the time it takes to resolve your data when using CM4D variables in Scores.
You must decide when or if this should be used. The
What's New in v20.4
contains four scenarios that may help you to understand when the Score Resolve option could be used with Benchmarks.
New CM4D Color: Orange
Orange and Light Orange are now available in CM4D Classic for Annotation Styles.

Some issues were also addressed in this release. For all the details, please download the
What's New in v20.4
document.
DOWNLOADS
:
-
What's New in v20.4
.